Why Does Belton Need Pest Control, Anyway?
Here in Belton, we're proud of our history and our community. Whether you want to step back in time and experience the historic railroad, take a walk in one of our picturesque parks, or spend an evening dining out at one of our family-friendly restaurants, Belton has plenty to offer residents and visitors alike.

Part of what helps our community thrive is our local businesses, and when it comes to owning or managing a company, nothing is more important than your reputation. When pests invade your Belton business, they're not just your everyday annoyance. While many people try to shove pests into either the "nuisance" category or the "dangerous" category, almost all invasive pests in Belton bring some sort of problem onto your property. If you knew half of the health hazards and structural damage some of these pests can bring with them, you would pay a little bit more attention to how you're preventing pests for your Belton business.

Fortunately, the commercial pest control specialists at Pinnacle Solutions understand how to service and respond to pest problems that plague local businesses. With our QualityPro certification and membership with the National Pest Management Association, we have the accolades and training to provide you the best commercial pest control solutions in the area.
Commercial Pest Control In Belton, MO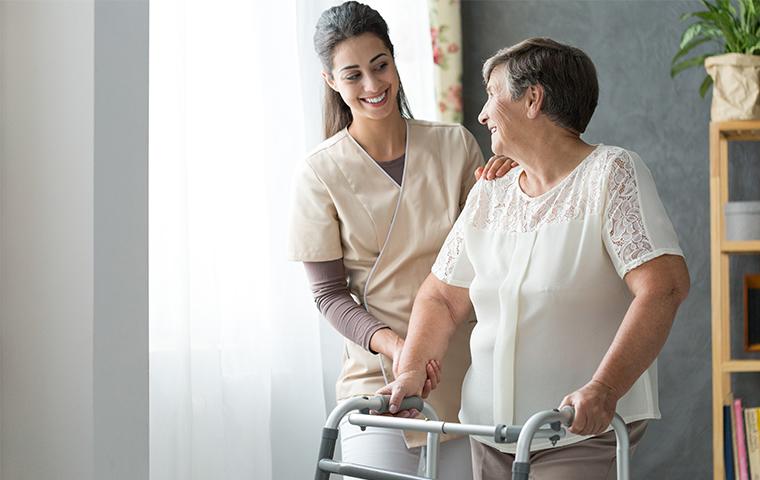 When your Belton, MO business is under attack from pests, it threatens everything about your business that helps make you a profit. From your stored inventory and infrastructure to your employees, customers, health inspections, and reputation in the community, nothing is safe from the damage caused by pests.

We understand the importance of protecting the health and morale of your employees and customers which is why we treat all of your pest problems using eco-friendly solutions. After an initial inspection and diagnosis of the problem, we use Integrated Pest Management (IPM) strategies to come up with a customized treatment program for your pest problems. Not only will we eliminate current pests, but we will also implement preventative measures to ensure that pests don't return in the future. Whether you're experiencing problems with rodents, termites, birds, bed bugs, or other pests, we have a solution for you.

Pinnacle Solutions is in the business of keeping you in business. Our highly trained commercial specialists will always work around your schedule. Our 24-hour emergency call line allows you to report your problem around the clock so that we can make a plan to attend to any pest problem quickly and discreetly. Whether you're looking for one-time pest control or a monthly recurring commercial pest control plan, we have the services you need to keep to maintain your reputation and keep you in business.
Healthcare Facility Pest Control In Belton, MO
There might not be any kind of business that needs pest control more than a healthcare facility. They are the perfect combination of a great environment for pests and a high-risk environment for diseases. Most of these facilities have beds, furniture, and frequent visitors that can allow bed bug infestations to flourish, putting the occupants at risk of skin irritations, insomnia, and anemia. Plus, the stored food and cafeteria areas will attract a variety of pest issues, putting employees and occupants at risk of dangerous diseases from roaches, rodents, ants, and more.

If caring for patients is your top priority, then pest control should be just as important as caring for the patients themselves. By putting your trust in Pinnacle Solutions, you'll have the peace of mind that comes from knowing that your facility is protected from pests with guaranteed solutions. Stop wasting your time, money, and worries on inconsistent do-it-yourself methods. Instead, control pests with the best commercial pest control in the area. Our highly trained technicians and eco-friendly solutions can protect everything in your facility. If you're experiencing an emergency, our commercial specialists will respond to your problem within two hours allowing you the freedom to worry about taking care of your patients instead of dealing with pests.
Termite Control: Why DIY Solutions Won't Work For Your Belton Business
Everyone understands how destructive termites can be, but you may not understand that termites do this damage over long periods of time. If you can spot a termite infestation early (which is hard to do), then you should be able to stop an infestation before it causes damage in the thousands.

Unfortunately, spotting the signs of termite activity is very difficult. You'll rarely see worker termites, and the other signs are hard to spot, including:
Shed wings of termite swarmers

Mud tubes in the dark areas of the basement

Clicking noises in the walls
Business owners missing these signs is what leads to billions of dollars in termite damage across the country each year, but our highly trained professionals can help you stop that trend. With our professional termite inspections, we can spot termite activity or potential attractants.

Once you do spot the signs of an infestation, you will not be able to get rid of an entire infestation yourself. When you try to treat a termite problem with store-bought sprays or DIY remedies, you'll allow a large fraction of the infestation to linger, putting your business at risk of more expensive damage.

Instead, call Pinnacle Solutions. Our annual termite services come with a one-year warranty, so you can rest assured that your property remains protected all year long. Reach out to us today to discuss your termite control options.
When To Call The Pros For Bed Bug Control In Your Belton Business
There are a lot of dangerous misconceptions out there surrounding bed bugs that can lead to prolonged infestations. Contrary to popular belief, bed bugs don't only invade dirty facilities. While these small, round pests will nest within the cushions furniture, the fibers of carpeting, or the nooks and crannies of mattresses, they will also infest a facility in a variety of ways.

Typically, bed bugs will hitch a ride into your business on a guest or employee. Once they're in, bed bugs are difficult to eliminate without professional help. If you own or manage a facility that offers overnight stays, bed bugs will feed on your guests. Over time, their bites could result in skin irritations, insomnia, and anemia. What's even worse, a bed bug problem will damage your reputation.

If you notice the signs of bed bug activity, such as rust-colored rings on furniture, musty odors, or red, itchy bumps on your skin, don't try and deal with it yourself. Vacuuming and other DIY remedies will simply prolong the infestation and negative health effects. Though you may put a dent in the bed bug population, to effectively eliminate an infestation, you have to kill every single bed bug.

Fortunately, our experts at Pinnacle Solutions can help you keep bed bugs out of your Belton business. Our pest professionals will identify every portion of the infestation and put a stop to the nightly attacks with repeated treatments. Give us a call at the first sign of bed bugs to protect your guests, employees, and your bottom line.
Schedule Your Free Consultation
Complete the form below to schedule your no obligation inspection.