Complete Bird Control For Wichita, Kansas City, Eastern KS, And More!
When birds invade your commercial property, they can cause a lot of problems. Whether pigeons, geese, or another species, pest birds are more than simply a nuisance. In fact, when they take up residence on your property, they can spread harmful bacteria and diseases, cause structural damage, cause serious contamination problems, increase your maintenance and cleaning costs, negatively impact your business's reputation, and even cause lawsuits! And as a business owner, that's the last thing you want! Luckily, the experts at Pinnacle Solutions are here to help. With over a decade of experience in the bird control industry, we can handle any bird problem you throw at us, big or small!
Our Pest Bird Control Process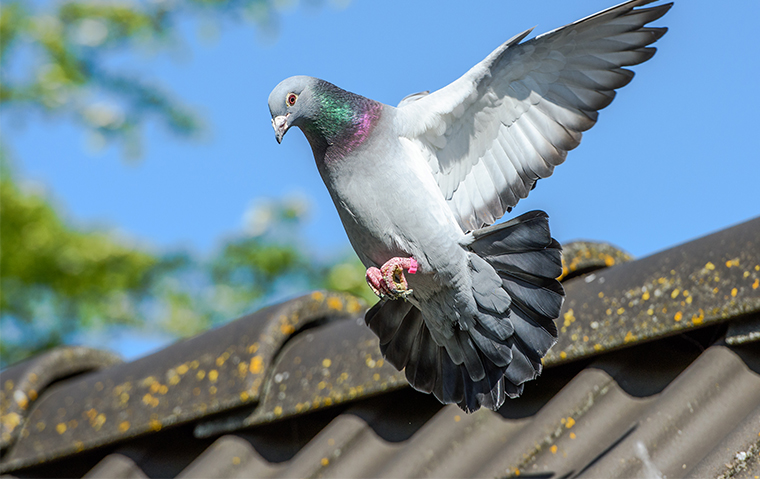 From stadiums and office buildings, to retail shopping centers and military bases, our bird control technicians are trained to deal with pest bird problems in any environment. When treating for birds, we do so through the following process:
Inspection
First, we perform a thorough inspection of your facility to determine the type of bird that is causing problems on your property and how extensive your bird problem has become. This inspection allows us to provide you with a quote for our service as well as a recommendation for our suggested treatment method.
Treatment
Once you've decided on a treatment plan, we'll schedule an appointment for our first service visit. Our bird control techniques vary based on the type of bird and the specific problems they're causing. Our methods may include installing bird spikes or netting or utilizing one of Bird-B-Gone's humane bird deterrents.
Follow-Up
After the treatment plan has been put into place, we'll follow up with you to make sure it's working according to plan. If adjustments are necessary, we'll discuss it at that time.
Don't let birds damage your business. If you're located in Wichita, Kansas City, Eastern Kansas, Western Missouri, or Oklahoma, reach out to us at Pinnacle to take care of the problem!
Schedule Your Free Consultation
Complete the form below to schedule your no obligation inspection.