Your food processing and distribution facility will face inspections on a regular basis. These food grade audits can come in a variety of forms, whether it's a random sample spot check, an in-depth look at processes, or a focused look on a targeted area. Regardless of the type of food safety audit, they generally follow the same steps from planning and execution, to preventative and corrective action, concluding with verification and evaluation.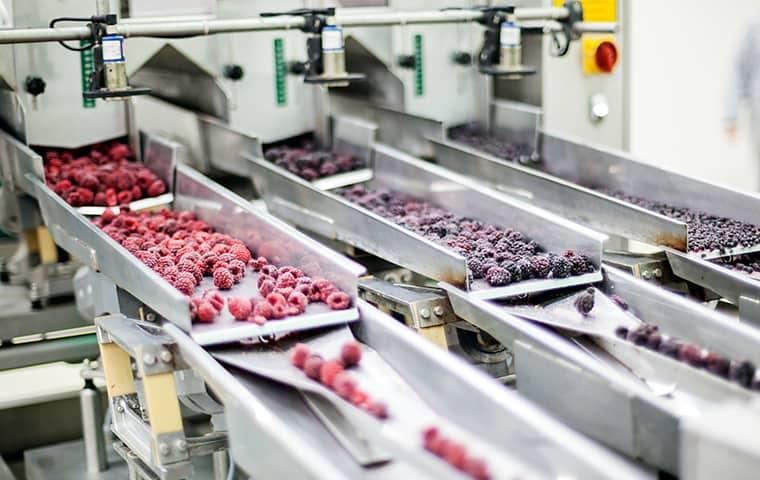 One of the biggest focuses of any type of food grade audit is pest management. Auditors will evaluate your pest control plan and will monitor how effective that plan is. One of the top reasons food processing facilities are fined or shut down is improper or ineffective pest management. For detailed information about what a food grade audit includes, you can view this report from Global Food Safety Resource.

Consumers trust that businesses handling food are taking the proper precautions to ensure food safety. If pests are discovered in your facility, it can be a death sentence for your business. Not only are failed inspections published as public information, but they are also often shared with news stations and print media. With social media so easily accessible, one small pest sighting by a customer or disgruntled employee can spread like wildfire.

In order for facility managers to be prepared to pass a food grade audit, they should partner with a trusted pest control company. You need someone who is skilled in integrated pest management techniques, and Pinnacle Solutions is your answer.

At Pinnacle Solutions, our sole focus is on commercial customers. We understand the unique needs that businesses have. Our Ready 365 program helps to ensure that your food-processing and distribution facility is ready for an audit 365 days of the year.

When you partner with Pinnacle Solutions our commercial specialists fully document all problems and treatments so you have accurate records. We are available to you day and night and can respond quickly with our on-call technician. We listen to your concerns and offer advice for pest control for your food processing and distribution facility.

Take the first step in preparing your Kansas-area food processing and distribution center for a food grade audit by calling Pinnacle Solutions for a consultation.