Awareness weeks don't usually come with a happy topic but do sometimes have a happy ending. They typically highlight a problem that the majority of Americans aren't thinking about. Today we will be bringing awareness to one serious threat to properties in our area: termites. If you don't know much about these invasive and destructive pests, here is a detailed guide to stop them from causing trouble in your Kansas City business.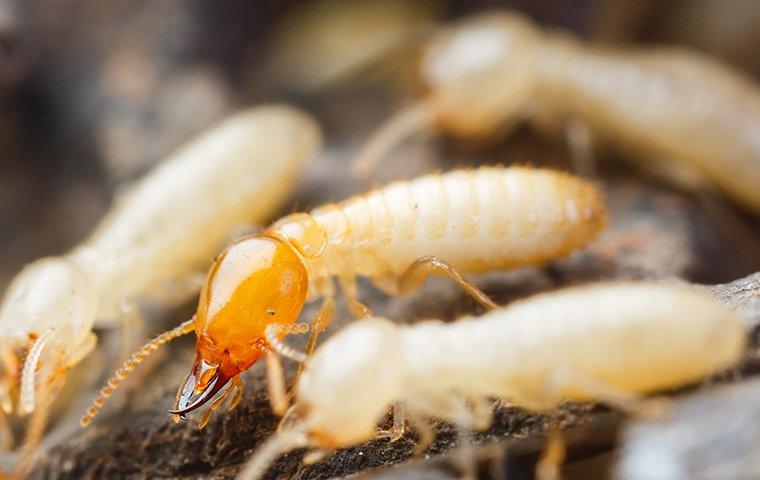 Termite Awareness Week
Termites Awareness Week is a lesser-known American event that occurs during the first full week before spring and points out the many problems these small destructive pests cause. This event is held in March because that is when termites are becoming active after the colder months of winter.

Even more than this, fully mature colonies of these pests are releasing what are called swarmers. These reproductive winged termites have one job in life; find a new place to build a nest. If your business is on their radar this season, your investments could be at risk.
What Makes Your Business Attractive To Termites
Termites will not just invade any structure of wood. They specifically look for wood that is softened by water damage, rot, or decay. Unfortunately, these conditions are common in buildings, especially ones that are over 20 years old. If your business building has sections of softened wood, be sure termites will want to invade this season.
How Destructive Are Termites
Something interesting about termites you might not know is that these pests don't damage properties quickly. It takes a fully mature colony of termites close to six months to destroy a 2 x 4 worth of wood, and years to seriously damage a structure. The issue lies with how long termites are typically able to destroy property before being stopped.

Due to the silent nature in which these pests invade and their need to stay hidden, termites often go unnoticed for years. It isn't until more noticeable signs of their presence such as overly-squeaky floorboards, tight-fitting doors and windows, bubbling wallpaper, and sagging drywall start showing that property owners are clued into these pests presence.
Why Protecting Your Business Against Termites Is Important
Keep in mind that termites are a year-round problem, and termite awareness week is just a time to highlight the problems these pests pose. If your business property does not already have detailed protection against these damaging pests, today is your day to consider professional termite control.

One thing you should know is that termite damage is not covered in business insurance. This means if these pests are found around your property, the repair bill will fall solely on you. The only way to ensure your business stays termite-free year-round is with the help of a professional pest control provider.
Why Trust Pinnacle?
There are pest control companies on every corner here in Kansas City, but not all of them have your best interests in mind. Most just want your business and will lure you in with false promises and empty commitments.

At Pinnacle Solutions we live up to our name and offer only the highest quality pest control services for local businesses here in Kansas City. If you are looking for the absolute best way to keep termites off your property, we have the comprehensive pest control solutions you need.

Reach out to our team today to further discuss your termite control options and find the one that best fits your business' needs.