Anytime you are seeking professional help with an issue in your business building, it can become a stressful situation quickly. As a business owner, it is your responsibility to ensure the quality of your products and services, which means if something is affecting that quality, it's important to nip that problem in the bud before it damages the reputation or safety of your company. Pest infestations create problems that could endanger customers, damaged products, or reduce the efficiency of services—all of which can damage your business establishment long term.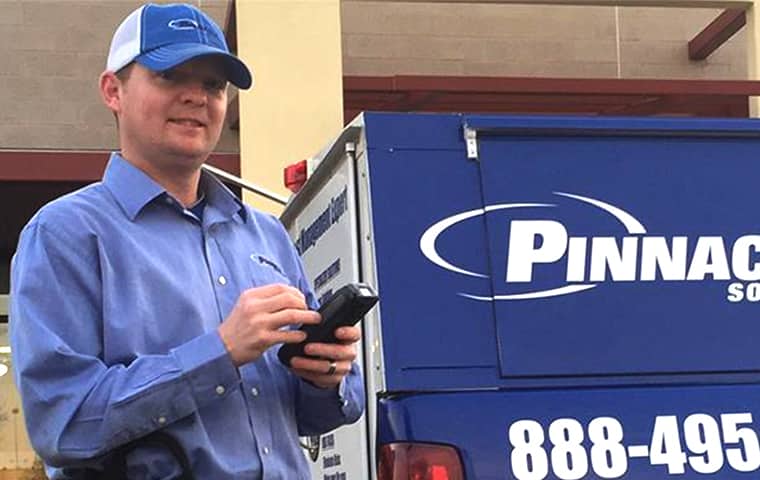 Why Choose Pinnacle Solutions?
Here at Pinnacle Solutions, we understand how devastating pest infestations can be for your company. No matter if you are in the business of food processing, health care, distribution, pharmaceuticals, or anything else, the commercial specialists here at Pinnacle Solutions have you covered. Our licensed commercial specialists are knowledgeable about a wide variety of pests and will act efficiently to make sure they are removed from your property and will not return. We do our best to make your life easier with positive attitudes, professional communication, and honest conversations about our service plans and methods of treatment.
What You Can Expect
When we face a pest problem, we approach it with strong determination and a focus on effective pest management. However, as a pest control provider that is dedicated solely to the needs of commercially-owned properties, the commercial specialists here at Pinnacle Solutions are properly trained to work effectively in a professional environment. With Pinnacle Solutions, you will always receive:
A comprehensive plan of action that will eliminate pest risks before they happen.

A team of trained professionals who always remain honest about the needs of your company.

Positive attitudes and efforts towards removing your pest problems.

Quality customer service, treatments, and methods of pest removal.
Keep your business property thriving this year by investing in a complete pest protection plan from the Kansas and Missouri pest control experts here at Pinnacle Solutions! We are ready to help in any way that we can, so don't hesitate to reach out to us today for all of your commercial pest control needs!