Pinnacle Solution's Ready 365 Program
When your responsible for an audited food processing or distribution facility you need partners in pest control that understand the sensitive nature of your business. That's why Pinnacle Solutions created the Ready 365 Program. Your food processing or distribution facility will be audit-ready 365 days a year.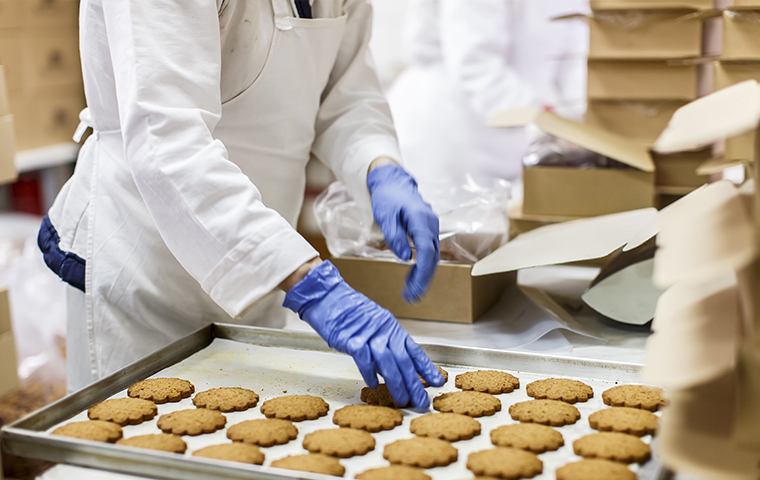 Designed specifically for audited food processing and distribution facilities, the purpose of our Ready 365 pest control program is to be:
A fully documented pest management process

Effective in controlling a variety of designated pest threats

Performed under written standards to ensure consistent quality

Continually updated through program reviews built into the system

Technologically advanced through the use of the most modern methods available including Integrated Pest Management (IPM) techniques

Continuously ready for instant emergency response time, if needed

Economical by striving to eliminate and prevent pest invaders rather than periodically removing them from your business, stressing Integrated Pest Management (IPM) techniques which often pay long-term dividends, and avoiding unneeded or wasteful services, procedures, and equipment.
When you choose us at Pinnacle as your commercial pest control provider, you can be confident that your food processing and distribution facility is getting the quality pest protection that it deserves. Some of the many advantages of partnering with us Pinnacle Solutions for commercial pest control through our Ready 365 Program include:
Accuracy. Here at Pinnacle, we ensure that our service reporting is accurate. We take the time to correctly document any conditions that may be putting your business at risk as well as all of the products that are applied during your pest control treatment. In addition, we always take care to ensure that your billing is correct.
Availability. Our technicians are available in a timely manner for your pest control concerns. We understand the sensitivity levels of each industry and are sure to respond in the expected time window. We answer our phones 24/7 and have an on-call technician during none business hours who will respond to your pest concerns in a timely manner.
Partnership. At Pinnacle Solutions, we understand that pest control is a two-way street and that it takes work on both sides to ensure your facility stays pest-free. When you partner with us, we'll value your point of view and respect your input to the customization of your commercial pest control solutions.
Advice. Our expertise is protecting your facility. Your service includes access to a pest professional that will use their knowledge and advice to make your job easier.
To set up your free consultation with our commercial specialist and create a custom Ready 365 Program for your food processing or distribution facility, call or email us today!
Schedule Your Free Consultation
Complete the form below to schedule your no obligation inspection.