Reliable Pest Control Services For Gardner, KS Businesses
Although rewarding, running a business does come with its daily challenges. Therefore, you don't want to deal with dangerous pest infestations on top of everything else. That's why Gardner business owners need reliable commercial pest control solutions. Here at Pinnacle Solutions, we have the quality commercial pest services you need to keep your business running smoothly without having to worry about pests.
Commercial Pest Control In Gardner, KS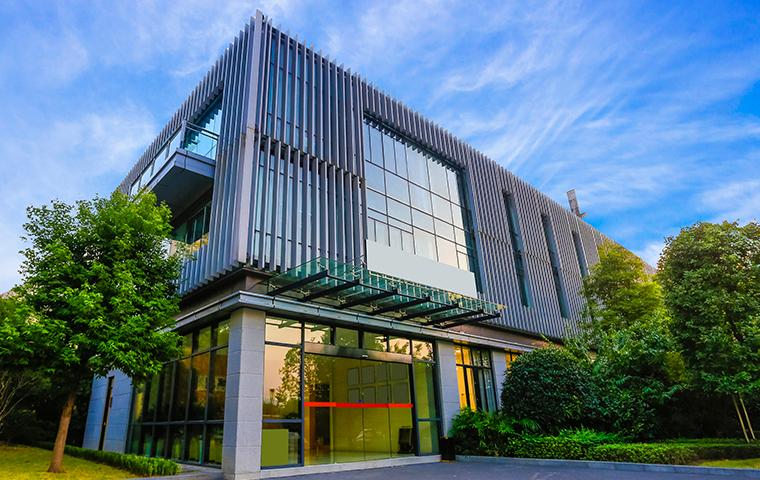 Here at Pinnacle Solutions, we know that no two businesses are exactly alike; nor are any two pest infestations. That's why we take a customized approach to our commercial pest control services.
We begin with a thorough inspection of the property, searching for signs of pest activity, potential entry points, and other conditions conducive to infestations. Following the inspection, we will draw up a plan specifically for your business needs. After all, treating an infestation at a food processing plant will require a different approach than at a school.
Following an initial treatment of the property based on an agreed-upon plan, follow-up visits will occur on a monthly basis. With our monthly pest management plans, you can expect quality control solutions that keep your business safe from infestations going forward.
Contact us today to learn more about how our commercial pest solutions can keep your business protected from unwanted pests and the threats they pose.
Facilities We Service
Hospitals & Healthcare Facilities

Hotels & Motels

Schools & Educational Facilities

Retirement Communities

Organic & Food Processing Facilities

Warehouses
Professional Pest Control For Gardner Schools & Educational Facilities
One of the primary responsibilities of a school or educational facility is providing the students with a safe environment in which you can foster a learning atmosphere. However, pest infestations threaten that safe environment which can make it difficult for students to learn and threaten their general health and safety.
Pests can spread a multitude of bacteria, pathogens, and other germs which can lead to the transmission of harmful diseases. This can make it dangerous for students, teachers, and other faculty members to thrive in their daily goals. That's why commercial pest control plans are integral to ensuring all facilities remain pest-free for the entire year.
Here at Pinnacle Solutions, we know how important a pest-free environment can be to learning. That's why our commercial pest services can be tailored to fit your school's specific needs. Give us a call today to learn more.
Quality Commercial Bird Control Services In Gardner, KS
Although we may not always think of them as pests, birds can be quite the problem for Gardner businesses. They can build their nests on signage, defecate on facades, and threaten customers and employees alike. That's why Gardner business owners need to consider commercial bird control from Pinnacle Solutions. Our bird control services are designed to keep birds away from businesses.
We begin with an inspection of your property to determine which pest birds you are dealing with. Then, we will draw up a plan to best address the problem at hand while keeping your business needs in mind. Bird control treatments include the use of bird spikes and netting to prevent nesting, as well as the use of Bird-B-Gone humane bird deterrents.
Don't let birds keep customers away from your business and hurt your bottom line. Contact Pinnacle Solutions today to learn more about our quality bird control solutions.
Termite Control: How To Stop Termites On Commercial Properties In Gardner
Termites are one of the most destructive pests out there. In fact, they are responsible for nearly 5 billion dollars worth of damage each year in the United States alone. Therefore, a termite infestation in your Gardner business can be catastrophic as it can result in thousands of dollars worth of damage.
Steps you can take to limit your exposure to termites include:
Fill in cracks in the foundation.

Limit wood-to-soil contact around the property.
Even with termite precautions in place, you could still be exposed to infestations. That's why you need to consider a commercial termite control plan from Pinnacle Solutions. Our termite services are specifically designed to eliminate current infestations and prevent future ones from occurring. Don't let termites damage your business. Give us a call today to learn more.
Schedule Your Free Consultation
Complete the form below to schedule your no obligation inspection.