Full-Service Pest Control For Health Care Facilities
Health care facilities are prime targets for pest infestations and demand 24-hour emergency care. Pinnacle understands urgency, air quality, and environment sensitivity, without sacrificing compassion, politeness, and empathy in your hospital or health care facility. That's why Pinnacle has created Protect Rx, an exclusive Integrated Pest Management (IPM) program tailored specifically for health care environments. Our commitment to you is to provide consistency, accountability, responsiveness, and effectiveness. This will make life easier for your facility personnel by minimizing concerns related to pests and the problems they cause. Our Protect Rx program also provides the following to ensure your standards are met: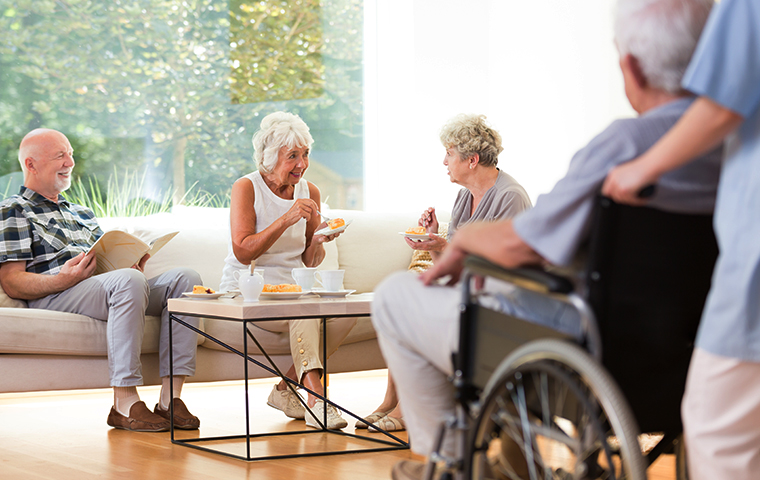 Specially Trained IPM Specialists
Our specially trained, certified Integrated Pest Management (IPM) specialists will be providing service to your facilities. Their completion and verification of extensive training specific to the health care industry ensures that our specialists understand your critical environment and can meet your facility's special needs.
Fully Documented
In sensitive environments, such as hospitals, it's all about documentation. Our user-friendly web interface documents your service and is accessible anywhere, anytime so you have the ability to verify program compliance at your fingertips.
Emergency Response Time
Having available rooms in your emergency department plays a critical part in running a hospital. But pests can wander into your rooms at any time, which is why we guarantee a speedy response time for emergency rooms. We'll have your rooms back in operating order quickly so you can provide the care that your patients need in a clean, safe, and pest-free environment.
National Coverage. Local Expertise.
Pinnacle is a Copesan® partner, meaning we provide exceptional service to national accounts, offering the benefits of dedicated, centralized account management while also leveraging local service and technical expertise with the alliance of regional pest management providers.
Protect Rx Guarantee
At Pinnacle, we guarantee that our Protect Rx program will meet or exceed your expectations. Because your facilities operate continuously, and your tolerance for pest infestations is zero, we'll respond to any pest emergency by phone or in person within four hours of notification or that month's service is free at that location.
Protect your health care facility with Pinnacle's Protect Rx program today. To set up an inspection for a customized program for your business, reach out to us today!
Schedule Your Free Consultation
Complete the form below to schedule your no obligation inspection.