Trusted Pest Control Solutions In Kansas City, Kansas
Located at the junction of the Missouri and Kansas rivers is Kansas City, Kansas. This city is bursting with people, residential neighborhoods, and thriving businesses and industries. One benefit of having your commercial property located in Kansas City is that you have access to the dedicated commercial pest control experts at Pinnacle Solutions. We focus on solving pest problems that are plaguing commercial facilities, and design pest control solutions to meet the unique requirements of each business and industry we serve. To learn more about guarding your Kansas business against pests with the help of Pinnacle Solutions, give us a call today.
Commercial Pest Control In Kansas City, KS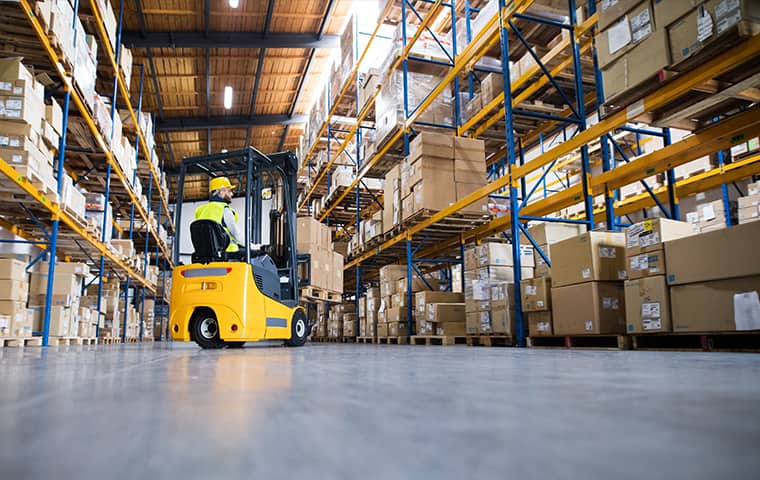 Pinnacle develops commercial pest control solutions that keep unwelcome pests out of businesses. Keeping pests away from customers, employees, equipment, food, and inventory will protect your brand, reputation, and income.
To begin protecting your business from pests, one of our specialists will provide a thorough inspection of your facility. We will then create a customized pest control treatment plan and provide a quote. Our pest protection program includes:
General Pest Control
Drain Line Maintenance Programs for Fly Removal
Termite & Bed Bug Control (for current clients)
Bird Control Services
To learn more about the commercial pest control programs we offer, call Pinnacle Solutions today.
Problems Cockroaches Can Cause In Kansas City, KS Food Processing Facilities
Having cockroaches find their way into a food processing plant is a problem that cannot be ignored. It must be eliminated as quickly as possible. Cockroaches can cause a multitude of problems inside of food processing facilities including:
Contamination of food products and the surfaces of your facility
Exposing employees and customers to allergens that can trigger breathing problems or asthma attacks
Financial loss from the contamination of food products
Damage to your business's reputation and brand
Failed health inspections and loss of licenses
To learn more about our cockroach control solutions and how we can work together to protect your Kansas City food processing facility from cockroach damage, contact Pinnacle Solutions today.
Why Rodent Control Is Needed In Kansas City, KS Warehouses
Warehouses provide the perfect environment for rodents to thrive. A large, temperature controlled environment with plenty of hiding spots and possible sources of food and water, warehouses have the potential to be a dream home for any rodent.

There can be many ways for rodents to find their way into warehouses including open delivery doors, spaces in the foundation and exterior walls, areas around windows and doors, holes along the roofline, and inside of deliveries and packages. Once rodents have found their way inside, they can create havoc. They can damage your facility's structures, contaminate and damage inventory, create fire hazards, and introduce bacteria and parasites.

To keep rodents out of your Kansas City facility for good, partner with Pinnacle Solutions. We can provide the industry-leading programs necessary to eliminate current rodent issues and prevent them from returning. Call ustoday to learn more
Why Bed Bugs In Kansas City, KS Cause Nightmares For School Administrators
Being a school administrator is not an easy job, especially in this day and age. There are a multitude of things to take care of on a day to day basis; and now, there is another worry plaguing school administrators across the country - bed bugs. Bed bugs don't just infest homes and hotels; they are found living wherever there are people, including the inside schools. Just a few bed bugs that have hitchhiked their way inside of the school in backpacks, in totes, or the clothing of teachers or students, can quickly turn into a full-scale infestation.

To protect your school from being overrun with bed bugs, it is crucial to be proactive. If you are a Pinnacle Solutions client, we will work with you to put a plan of action into place. Our state licensed specialists will work with you to solve any current problems you may be experiencing and put into place the prevention measures needed to avoid future bed bug infestations. Reach out today to learn more about our commercial bed bug control solutions.
Schedule Your Free Consultation
Complete the form below to schedule your no obligation inspection.