Quality Pest Control In Mulvane, KS
Mulvane is a small, family-focused city located in the heart of Kansas. This tight-knit community is brimming with locally owned businesses providing residents with plenty to see, eat, and do. The city's proximity to Wichita is an added advantage for residents who commute. But while everything might seem calm and quiet in this small city, pest problems are just waiting to arise.
At Pinnacle Solutions, we provide quality pest control in Mulvane to all of the local businesses that need it. Our company follows the methodologies of Integrated Pest Management in order to create long-term pest-free results for our customers. This system also ensures that we always take the most eco-conscious approach. We are a team of highly trained pest specialists who hold a variety of advanced certifications and who are continuously improvising every day. Whether you operate a warehouse, school, or restaurant, we have the solutions to your pest problems. For more information on our services, please call us today.
Commercial Pest Control In Mulvane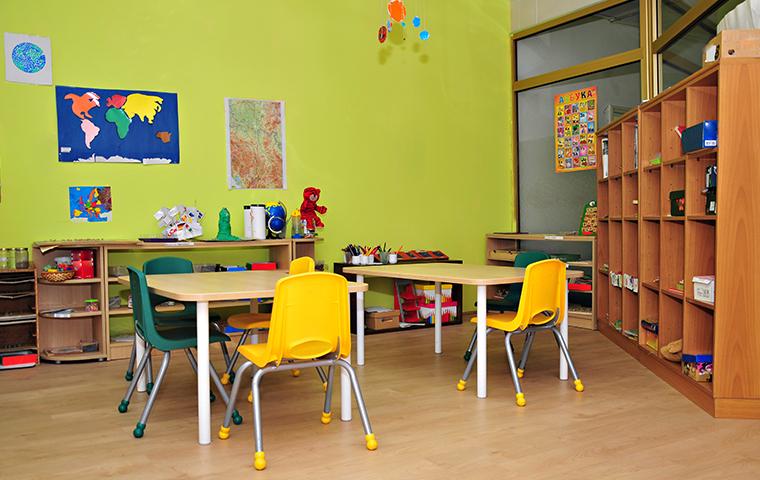 At Pinnacle Solutions, we provide pest control in Mulvane that is dedicated to keeping our community safe from the many hazards that pest infestations can bring. Our company is staffed with state-licensed pest technicians who are constantly being trained on the latest pest control techniques. Every service that we offer is guided by the standards of Integrated Pest Management. This system ensures that we always address the root cause of pest problems, use the most eco-conscious treatment methods, and deliver long-term relief.
We offer our services on a monthly basis so that you never have to worry about pests again. These routine visits allow our team to monitor the treatments that we've put into place while making adaptations where they're necessary. Our team is ready to address a host of concerns that include but are not limited to rodents, termites, bed bugs, and general pests. For more information on our commercial pest control services in Mulvane, please call us today.
Why Professional Pest Control Is A Must For Your Mulvane Schools
When it comes to keeping your school pest-free, there is no smarter solution than pest control in Mulvane from Pinnacle Solutions. Mulvane pests are capable of slipping through small cracks and flaws around your school, but they can also enter through windows, doors that get left open, or even skylights. These entry points are nearly impossible for the average person to control; however, professional pest control can address them effectively. Professional pest services can also keep your school free from pests that cause health risks like rodents, bed bugs, and harmful spiders, as well as pests like termites that cause significant property damage. Pest problems can develop so easily in schools because of population and factors that are out of your control, but professional pest control provides you with peace of mind against the things that you can't control.
At Pinnacle Solutions, we provide pest control services that are eco-friendly and safe for students and staff. We utilize Integrated Pest Management methods to provide long-lasting relief from pest pressures and all of the risks that are associated with them. For more information on our commercial pest control solutions, please call us today.
All You Need To Know About Termites In Mulvane
Termites are one of the biggest pest threats to your Mulvane business, as they are responsible for billions of dollars in damage to homes, businesses, crops, and other assets each year. Termites are attracted to wood and they will eat away at it 24/7 if they are not interrupted. Some of the types of termites that you might encounter include subterranean termites, drywood termites, and dampwood termites. In general, termites are lured to wood that has been damaged by fungus or water, but they can also be lured by having wood that isn't treated.
The most responsible way to prevent or eradicate termites is with professional services from Pinnacle Solutions. Our process follows the protocols of Integrated Pest Management and includes detailed property assessments and treatments that are based on your exact situation. We typically use baiting systems or spot treatments in order to protect your property from termites, and we monitor the results very closely. For more information on termite control in Mulvane, please call us today.
Here's How To Tell If There Are Bed Bugs In Your Mulvane Commercial Facilities
Mulvane businesses are some of the most common places where bed bugs spread, but detecting these issues can be tricky. Here are some of the signs that you should monitor for in your own commercial facility:
A strong, sweet smell around your business
Eggs, egg shells, and nymphs in upholstery, carpeting, and furniture
Bed bugs that are alive or dead
Employees who are encountering bites or bringing them back into their homes
Rust-colored smears around fabric items
At Pinnacle Solutions, we deliver reliable bed bug control services that are based on the principles of Integrated Pest Management. We employ meticulous inspections, advanced technologies, and eco-friendly products in order to eliminate any bed bugs from your property and keep them from returning. Our skilled technicians will also work with you on the ways that you and your staff can further prevent bed bug infestations in the future. For more information on these services, call us today.
Schedule Your Free Consultation
Complete the form below to schedule your no obligation inspection.