Reliable Pest Control Services For Prairie Village, KS Businesses
Prairie Village is a city in Johnson County, located about 15 minutes away from downtown Kansas City. Our area offers its residents a safe, welcoming community and is a great place to live and work. One of the only downsides to living here in Prairie Village is that many pests also live in this area and are always searching for opportunities to invade your property. Protect your Prairie Village business from pests throughout the entire year by partnering with the skilled pest management professionals from Pinnacle Solutions. We focus exclusively on providing excellent pest control services for businesses in Prairie Village and throughout our service area. Our team of highly trained pest technicians specialize in meeting the unique needs of your business, no matter what type of industry you're in. For more details about our commercial pest control options, get in touch with Pinnacle Solutions today.
Commercial Pest Control In Prairie Village, KS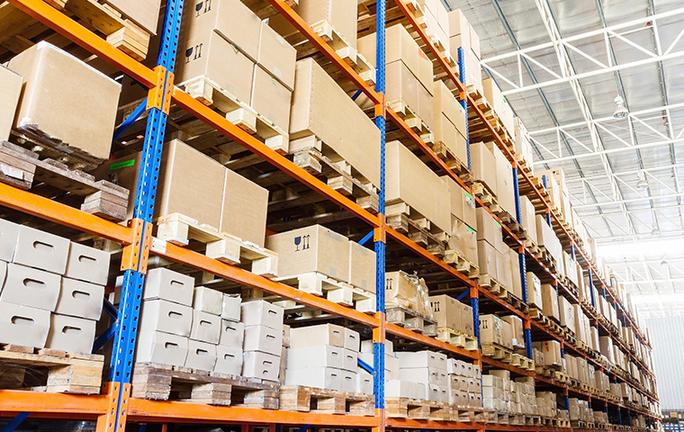 As a business owner, it's your goal to provide an excellent experience for your customers. But when pests such as rodents, termites, or cockroaches invade your commercial facility, they threaten your ability to provide high-quality products and services for your customers. The most effective way to combat pest problems in your Prairie Village business is with a little help from the skilled pest technicians here at Pinnacle Solutions. We take pride in providing comprehensive commercial pest control solutions tailored to meet the unique needs of your business. Whether you own a warehouse, office building, healthcare facility, or other business, we have what it takes to keep it pest-free. By relying on Integrated Pest Management (IPM) strategies, we eliminate pest problems at their source. Reach out to the professionals at Pinnacle Solutions for more details about our commercial pest control process.
The Importance Of Professional Pest Control For Prairie Village Schools & Educational Facilities
Running an educational facility or school is a very important job. It's your responsibility to ensure your facility provides a safe, sanitary learning environment for your students. However, when pests invade your educational facility, they put the health of your students and staff at risk. To protect your Prairie Village school from the wide variety of pests that live in our area, don't hesitate to partner with the licensed pest professionals here at Pinnacle Solutions. We're committed to solving pest problems by utilizing advanced treatment methods and proven methods of control. Our technicians are experienced in providing high-quality pest control solutions in a wide range of professional environments, including educational facilities. Give Pinnacle Solutions a call today to find out more about how we handle commercial pest problems.
Prairie Village's Guide To Effective Termite Control
Did you know that even a small termite colony can cause serious damage to the structure of your commercial facility? A termite colony of 60,000 termites can chew through an entire 2x4 plank of wood in less than 6 months. Each year, termites cost United States property owners about five billion dollars. When it comes to avoiding termite damage, it's important to understand what might attract termites to your Prairie Village property in the first place. Prevent your business from being a termite colony's next target by implementing the following termite prevention tips.
Remove wooden debris from your property, such as logs, stumps, wood pallets, and fallen trees.
Seal gaps and crevices in your foundation and exterior walls.
Keep an eye out for signs of termite activity, including discarded wings, swarmers, and mud tubes.
Reduce all sources of excess moisture, including dripping pipes, clogged gutters, and water-damaged wood.
Termite prevention tips are helpful, but they're not a replacement for professional termite control. At Pinnacle Solutions, we provide excellent termite control services. Our experienced technicians have what it takes to identify, eliminate, and prevent termite infestations throughout the entire year. Contact us today to get started!
Rodent Control: What Commercial Business Owners Ought To Know
Of the many pests living here in Prairie Village, rodents are one of the most common to infest commercial properties. They infest businesses most often during fall and winter when the weather grows colder, and resources become scarce. Unfortunately, once rodents infest your Prairie Village business, they're incredibly difficult to get rid of. Rodents reproduce rapidly, which means a small rodent infestation can turn into a huge problem in no time. When it comes to dealing with rodents in your business, here's what you should know.
Rodents invade commercial properties for three main reasons: food, water, and shelter. One of the best things you can do to avoid attracting rodents is to eliminate their access to these resources.
Rodents are dangerous. Mice, rats, and other common rodents spread a wide range of bacteria, pathogens, and parasites that can make people sick. Some diseases rodents spread include salmonellosis, leptospirosis, and hantavirus.
Rodents cause property damage. All rodents have strong front incisors that grow continually throughout their lives. To keep their teeth worn down, rodents will chew on almost anything, including pipes, wires, and furniture.
Protect your Prairie Village business from rodents and many other pests when you partner with Pinnacle Solutions today.
Schedule Your Free Consultation
Complete the form below to schedule your no obligation inspection.