Have you ever studied for a test the night before the test? Most of us have. Sometimes it works out and you manage to get what you need at the last minute to earn a decent grade. Sometimes you don't. When it comes to third-party audits, it is impossible to get a good grade if you aren't prepared. There is no last-minute cramming. You have to be able to show that you have a plan and that you've been working the plan. Your good score depends on it.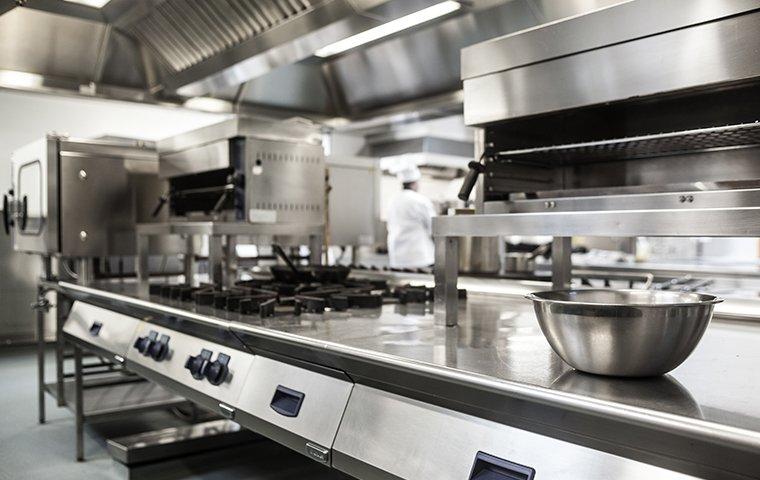 Why is it important to get a good score?
Reputation: Consumers in the United States expect that the food they consume will be safe to eat. If they hear that a company is allowing food to be contaminated, they're going to sound the alarm on social media.
Restrictions: Government agencies monitor the food chain. It is their mandate to protect our Nation's food supply. You must meet the requirements outlined in the Food Safety Modernization Act (FSMA) in order to continue doing business.
Retailers: If it is your goal to get your food on the shelves at Wal-Mart or some other major retailer, it must meet guidelines established by the Global Food Safety Initiative (GFSI).
Audit Preparation
Are you prepared for a food safety audit? Do you have documentation ready to answer the questions required by a third-party food safety auditor? Do you even know what those questions are? The most common standards used to ensure facilities are compliant are provided by Safe Quality Food (SQF), British Retail Consortium (BRC), or American Institute of Baking (AIB). These are the standards your auditor will be guiding you uphold.
Pest Management Is A Key Factor
A food safety audit covers many topics of importance, such as the use of hairnets, hand washing, health and hygiene, overall sanitation, product handling practices, and so much more. These will certainly be at the forefront of your concerns. But do you know that pest management makes up 20 percent of your audit score? This is where a licensed pest management professional fits into the picture. A pest professional will guide you in making sure that your facility meets the criteria your third-party auditor will be looking for, and also help you with executing your pest plan.
Trusted Pest Management
Whether you are looking to meet the standards of a private contractor or an agent from a state or federal agency, Integrated Pest Management (IPM) is the gold standard they're looking for. This is a proactive approach to pest control that uses ecosystem-based strategies to achieve long-term prevention with the least amount of chemicals. It utilizes methods such as biological control, habitat manipulation, and the modification of cultural practices to manage pests below the economic threshold. If you want to get a good score on your audit, it is essential that you find a trusted pest management company to help you establish an IPM program and properly implement it.
Getting Ready
It can be confusing to navigate the changing government policies. Your pest management professional can help you stay compliant. Here are 5 key ways IPM helps you Meet the new FSMA standards.
Hazard Analysis — Comprehensive inspections catalog any potential hazards pests may pose.
Monitoring — Monitoring devices and inspections track pest activity.
Corrective Actions — Appropriate pest management methods are used to manage pest pressures.
Verification Activities — Regular service visits and annual facility assessments verify that the measures being taken are working.
Recordkeeping — Essential documentation is provided. These documents include a record of pest activity, pest issues, and corrective actions taken.
Commercial Pest Management In Topeka
If you own a business in Topeka or the surrounding region, contact Pinnacle Solutions for assistance in establishing a high-quality IPM program. We specialize in commercial pest management and lead the way in the development of Integrated Pest Management techniques and practices. We can help your business get ready, and stay ready, for third-party audits.