Hospitals are one of our most important structures and cater to some of Kansas City's most sensitive populations. Keeping pests out of Kansas City hospitals is essential – but that doesn't always mean this task is easy. Proactive prevention tactics and assistance from professional pest control in Kansas City is the best way to keep your hospital safe from all types of pests.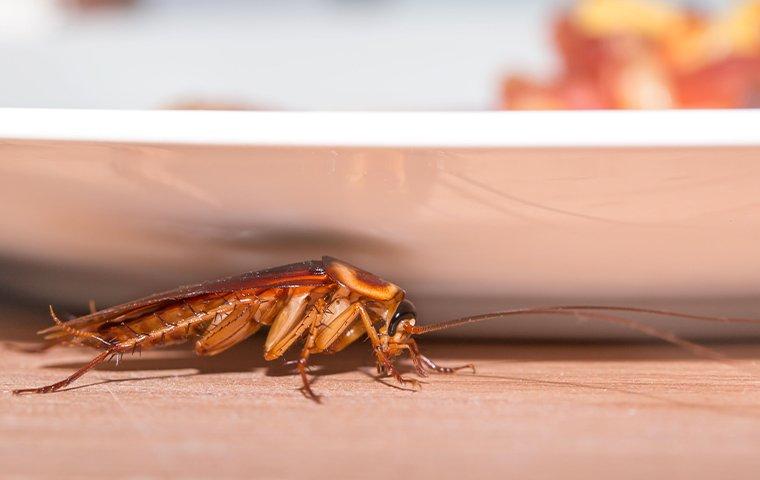 Pest Concerns In Healthcare
In addition to hospitals, healthcare facilities include emergency medical centers, long-term care centers, and various departments and intensive care units. These medical areas provide care and monitor susceptible populations, resulting in adhering to a high sanitation standard. A challenging undertaking because healthcare facilities often have a variety of individuals coming and going (including staff, patients, and visitors) and providing food service areas and a variety of trash receptacles. These factors may attract pests in search of easy access to food, water, and shelter.
If pests invade any healthcare facility, they can quickly become a dangerous problem. Pests will spread bacteria and pathogens, potentially damage internal structures, including electrical wiring, and contaminate all food storage and food preparation areas. If this is allowed to happen, it can result in a healthcare facility that is no longer clean, safe, and healthy for all individuals.
What Types Of Pests Should Hospitals Worry About?
While there are many different types of pests in Kansas City, hospitals tend to attract certain types of pests more than others due to food preparation and waste areas and the many people coming and going from a hospital daily.
The types of pests hospitals should worry about are:
Bed bugs
Ants
Flies
Spiders
You may end up with more than one type of pest invading your hospital simultaneously, which can be a major nightmare. It is important to note that only our commercial specialists at Pinnacle Solutions can assist you with these active infestations once they are entirely underway.
Is Professional Pest Control In Kansas City Beneficial For Hospitals?
Professional pest control in Kansas City is one of the most beneficial things you can invest in for your hospital. Our highly trained commercial specialists at Pinnacle Solutions in the mastery of safe elimination of pests. They will provide you with thorough inspections of problem areas to develop tailored solutions. These customized treatment plans can help keep pests out of your hospital year-round, and building up a relationship with Pinnacle Solutions means that you receive the quality commercial pest control services you need to keep your hospital safe at any time.
How To Keep Pests Out Of Medical Centers For Good
If you want to keep pests out of your medical center for good, your best option is to contact our commercial specialists at Pinnacle Solutions. Armed with expert knowledge about commercial pest control services and equipped with years of experience, our commercial specialists at Pinnacle Solutions can treat your hospital for any pest infestation you're experiencing and provide you with ongoing protection solutions.
In addition to being proactive about prevention and focusing on eliminating common pest entry areas, professional pest control is the best way to keep your Kansas City medical center safe and hygienic.