Food processing facilities are ideal environments for pests, inviting them to create trouble in an otherwise clean building. Their ability to get into food processing areas and spread bacteria make them dangerous. Knowing which pests to look out for and how Kansas City pest control professionals can help you avoid them will ensure the safety of your products. Read on to learn more about pests in food processing facilities.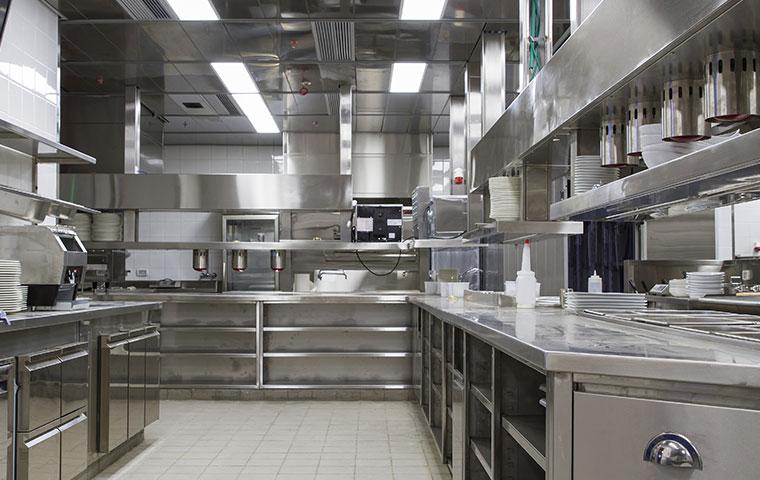 Springtime Pest Invaders Common To Food Processing Facilities
When the warm weather of spring arrives, many pests begin looking for places to find food, water, and shelter. Food processing facilities are ideal because of their abundance of these sources.
Some of the pests that might attempt to get into your facility include:
Rodents
Flies
Cockroaches
Beetles
Indian meal moths
The presence of these Kansas City pests can also indicate other problems. While many of them enter through open doors or windows, some enter through small holes or gaps in the structure, so their presence might indicate that part of your building needs attention.
If these pests get into your facility, they can contaminate ingredients and processed products. For this reason, you need commercial pest control available around the clock to handle any problems that might arise.
Food Safety Is Your Number One Priority
The safety of the ingredients and products in your facility is your top priority. Contaminated food or ingredients can harm consumers, so anything that compromises the cleanliness of your facility is a threat. Pests are among the most dangerous threats because they can transmit bacteria and other pathogens.
In addition to contamination, some pests can damage equipment. For example, rats and mice gnaw on objects to keep their constantly-growing teeth filed down. If they enter your facility, they can chew on wires or cables, hindering production. Equipment failure could also impact the quality of food produced in your facility.
Pests in your facility are a danger to everyone, from staff to consumers. A quality pest control company can help eliminate these invaders, enabling you to continue providing high-quality products to your customers.
How Pinnacle Solution's Ready 365 Program Protects Your Business
When operating a food processing facility, an audit can come at any time. Our Ready 365 Program in Kansas City ensures you're meeting the necessary standards all year. We'll document the conditions that put your facility at risk and the products used during our dependable pest control treatment.
Some of the ways we keep your facility protected using the highest standards are to:
Document the pest management process.
Control pest threats.
Follow written standards.
Update pest control with program reviews.
Use technologically advanced pest management techniques.
Pinnacle Solutions provides support at all times. We staff our phones at all hours to receive calls, and our on-call technicians will respond to your pest concerns during non-business hours. In addition to our professional pest control service, we can serve as a pest control advisor so you can keep nuisances from getting into your facility.
Contact Pinnacle Solutions To Learn How To Get Started Today
Pest infestations are a common problem for food processing facilities. In addition to contaminating the food, they can spread bacteria and other pathogens, risking the health of your staff and customers. At Pinnacle Solutions, our technicians will inspect your facility to discover pests and develop a treatment plan to get rid of them. We'll also provide recommendations on how to avoid infestations in the future, keeping your facility pest-free. Call us today to learn more about our commercial pest control services in Kansas City.