Our society relies on the labor force. We cannot have functional homes and businesses in Wichita without goods and services, such as those in transportation, food distribution, and technology. Financial means are necessary to run and purchase these things, and sustaining employment is vital. Not only can working provide monetary resources, but it may also help one feel fulfilled on a personal note. It's fortifying to forge relationships and put your skills to use. Pest control in Wichita is one of many viable industries.
Insects and creatures will always threaten human dwellings; you can expect to have opportunities in the pest control arena. By joining our expert team at Pinnacle Solutions, you'll gain a wealth of knowledge and be able to contribute to the community. Learn more about what awaits you at our company.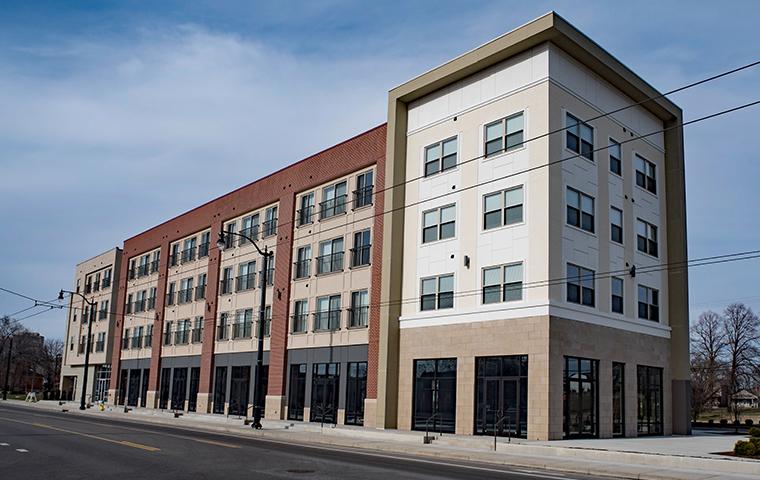 About Pinnacle Solutions
Pinnacle Solutions brings top-of-the-line pest management to commercial properties. For example, we serve healthcare facilities, grocery stores, and food processing plants as insects and creatures like cockroaches, rodents, and moths can be quite ruinous. Amid an infestation, critters may damage individual items, edible materials, and building foundations.
Our commercial route specialists have the insight and tools to stop pest-related disasters. They have the QualityPro certifications and state licenses to employ industrial-grade treatments. Some of our approaches include wildlife netting, deterrents, baits, and liquid spot agents, and we use these avenues around ground soil or interior surfaces and floors.
We prioritize accuracy, availability, partnership, and advice. Our customers must have precise and timely service and access to us at all hours. They must feel that input is mutual and any suggestions we give are reliable.
What Positions Are Available?
Here are two featured positions we have open at Pinnacle Solutions:
Commercial Route Specialist: As previously described, this role involves executing our treatment methods and programs to eliminate pests from commercial entities. We desire dependable and hard-working persons looking towards a career with upward mobility; this is an entry-level position where we supply training. The income range is $36,000 to $45,000 per year. A clear personal and driving record is required, with no felonies or Driving Under the Influence (D.U.I.) incidents.

Senior Commercial Route Specialist: This appointment is similar to the one mentioned above. However, current commercial route specialists with experience are preferred. The income range is $50,000-$80,000 annually.
We may contact you to set up an interview if you apply online for these jobs. Please remember that we complete a full background check and mandatory drug screening before hiring.
Pinnacle Solutions Exceptional Company Benefits
The benefits of being employed by Pinnacle Solutions are numerous. In addition to stable wages, you'll be able to enjoy the following:
An industry-leading compensation package
Holiday time off
Sick and emergency leave
Paid time off
Freedom and flexibility with scheduling
Company vehicle (if connected to your position)
Health insurance coverage
Retirement advantages
We pride ourselves on creating an environment that puts people first. Our team should feel valued, respected, and cared for, not just as a professional end. Reach out to us today to learn more!
Apply Today To Join Our Team!
Pinnacle Solutions boasts associations and endorsements with multiple industry organizations. We have links with the National Pest Management Association (N.P.M.A.), Kansas Pest Control Association Inc. (K.P.C.A.), and Copesan Pest Solutions Partner. You'll belong to a company that is established and revered. A sense of confidence will be with you as we will guide you along the way to ensure your success. Give us a call, email us, or fill out an online application today!