Are you looking for a new opportunity in the Kansas City area? Consider the booming world of Kansas City pest control!
Pinnacle Solutions is currently hiring. We're looking for ambitious members dedicated to providing local property owners with exceptional services. By helping local business owners get rid of pests, we're helping our community to thrive.
Help the community you care about by creating pest-free properties for our friends and neighbors. This meaningful work will give you a sense of purpose in your everyday life that'll help you thrive and take your potential to the next level!
Check out this job opportunity in Kansas City to take your career to unprecedented levels. Join a team of technicians who truly care about what they do. If you're a motivated individual who's not afraid to become highly trained, we're looking for you! Join the pest control industry by reaching out to our hiring team today.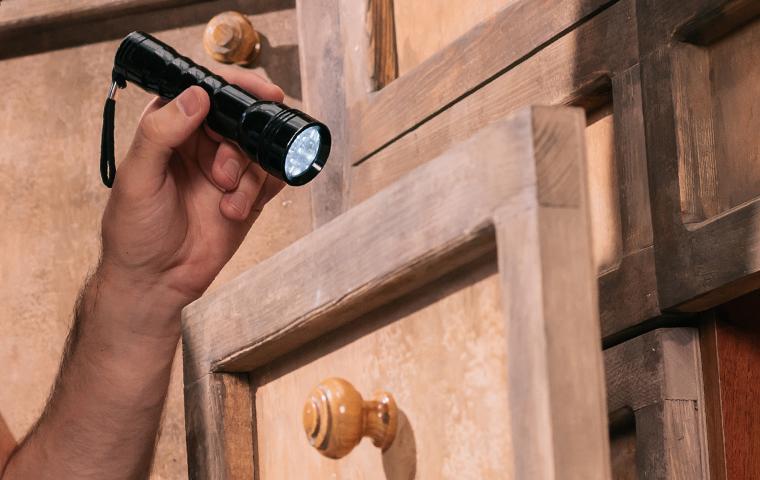 Diverse Job Opportunities In A Booming Pest Control Industry
Pinnacle Solutions is the pest control company that's taking Kansas City by storm. This industry is booming, and we're looking for help so we can fulfill the overwhelming number of clients seeking services in this area! In order to meet the demands of this market, we need to upgrade our capacity. That's where you come in.
Join the pest control industry by taking on the responsibility of providing thorough pest control services to property owners in this amazing area. We champion diversity and pride ourselves as an equal-opportunity employer, so don't hesitate to apply! As long as you're committed to getting the job done right every time and acting with integrity and honesty, we're eager to meet you.
Work With Cutting-Edge Technology And Innovative Solutions
Pinnacle Solutions goes above and beyond standard pest control. We treat every problem that needs solving! If, during our inspections, we notice an additional pest issue, we'll let our customers know and make recommendations depending on the issue at hand.
At Pinnacle Solutions, we can offer this high-quality service by using cutting-edge technology to help us identify potential pest problems and innovative solutions that can solve every problem we encounter effectively and efficiently.
We follow up with our clients between visits to ensure their pest problems remain resolved. If you're committed to using the best pest control industry methods to solve problems completely and correctly, you'll be a great addition to our team!
Extensive Training And Development Programs For Professional Growth
We're committed to providing our new technicians with extensive training so they can reach their full potential. You'll find a supportive company here at Pinnacle Solutions if you want pest control employment in Kansas City. We'll provide you with the education and resources you need to thrive as an individual in this booming industry.
We offer our clients swift response times! We respond to hospitals and medical facilities within two hours and other facilities within four. We'll train you to handle pest problems with the speed and tenacity we offer our valued clientele.
Contact Us To Learn How To Get Started With A Bright New Career Today!
Reach out to us today to get the application process underway! We're looking to start training new technicians immediately. If you've been waiting for the perfect employment opportunity in Kansas City, you've finally found it. We're excited to speak with you soon!