Keeping Your Business Pest-Free Is Our Business!
Our QualityPro Certified and state licensed commercial route specialist specialize in providing commercial pest control solutions for businesses located within Kansas, Missouri, and Oklahoma service areas. Here at Pinnacle Solutions, we are experienced in protecting businesses from unwanted pest invaders across Kansas, Missouri, and Oklahoma. Even a single pest found in a grocery store, food processing plant, or healthcare facility is one too many. Don't let pests put your business at risk of lost income, damaged inventory, and compensation claims. Instead, let our experienced pest control specialist reduce your risks and protect your reputation with a customized service plan based on the exact needs of your Oklahoma, Missouri, and Kansas area business!
Our Commercial Pest Control Process
When you partner with us at Pinnacle Solutions, one of our state licensed commercial specialists will visit your business and conduct a thorough inspection to look for signs of pest activity, identify any local pests present, and gather information to recommend treatment options. We rely on Integrated Pest Management (IPM) solutions, consistent with the standards set forth in the National Organic Program (NOP). After this inspection, we'll create a customized pest control treatment program, and provide you with a quote for our services.

Our monthly commercial pest management plans protect a wide range of industries' pest management needs, including:
General pest control plans for rodents, crickets, spiders, flies, ground beetles, roaches, Indian meal moths, and occasional invaders.

Drain line maintenance program for fly removal.

Termite and bed bug control for current pest control customers.

Bird control services available to an expanded service area, including Topeka, Wichita, and Kansas City as well as throughout Eastern Kansas, Missouri, and Oklahoma.
When you partner with us at Pinnacle Solutions for your commercial pest control needs, you can be confident that your business is being protected.
Some advantages of being a Pinnacle customer include:
Accuracy. We ensure our service reporting is accurate. We take time to correctly document any conditions that may be putting your business at risk, the pesticides that are applied during your treatment, and ensure that your billing is correct.

Availability. Our commercial route specialist are available in a timely manner for your pest control concerns. We understand the sensitivity levels for each industry and be sure to respond in the expected time window. Our phones are answered 24 hours a day 7 days a week. We also have an on-call commercial route specialist during none business hours, who will respond to your pest concern in a timely manner.

Partnership. We understand that pest control is a two-way street. It takes us partnering with you to ensure your facility stays pest-free. We value your point of view and respect your input in your pest control solutions.

Advice. Our expertise is protecting your facility. Your service includes access to a pest professional that will use their knowledge and advice to make your job easier!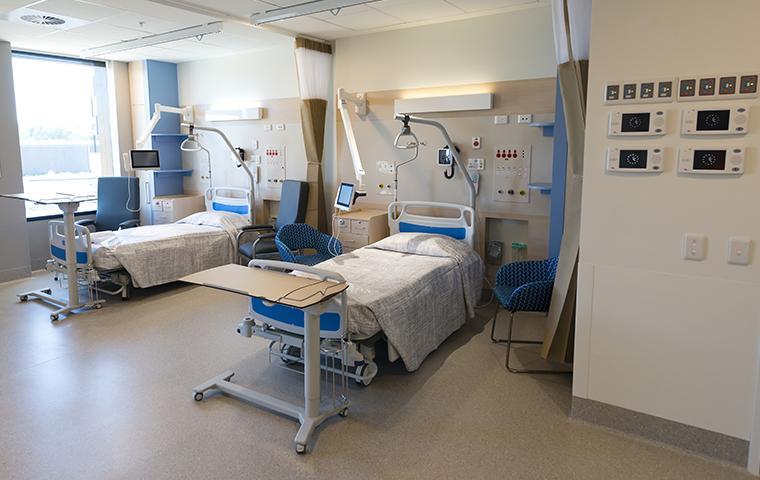 Hospitals & Healthcare Facilities
Hospitals and healthcare facilities rely on high levels of sanitation in order to protect both patients and products from contamination. In these environments, there's no margin for error. But pests threaten that. That's why investing in commercial pest control is so important! For pest control services you can trust, partner with us!

Hotels & Motels
When running a hotel or motel, meeting the needs of your customers is your number one priority. But when pests find their way inside, they can put your establishment at risk of negative reviews, unhappy customers, and loss of revenue. Don't let that be the case! For quality commercial pest control, contact us!

Schools & Educational Facilities
When your business is centered around the care of people such as schools or daycare centers, you have a responsibility to provide a healthy environment. Our Integrated Pest Management solutions will prevent and eliminate pests using the least amount of EPA-approved chemicals possible to achieve the desired results.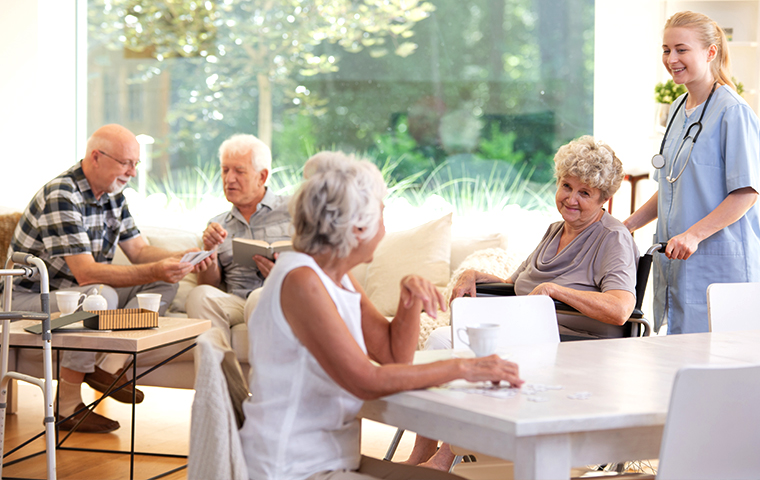 Retirement Communities
For retirement homes, maintaining a comfortable, sanitary, and pest-free environment for your tenants is extremely important. But those pesky pests always seem to find their way inside. To eliminate current pest problems in your facility and prevent future problems, invest in commercial pest control services from Pinnacle!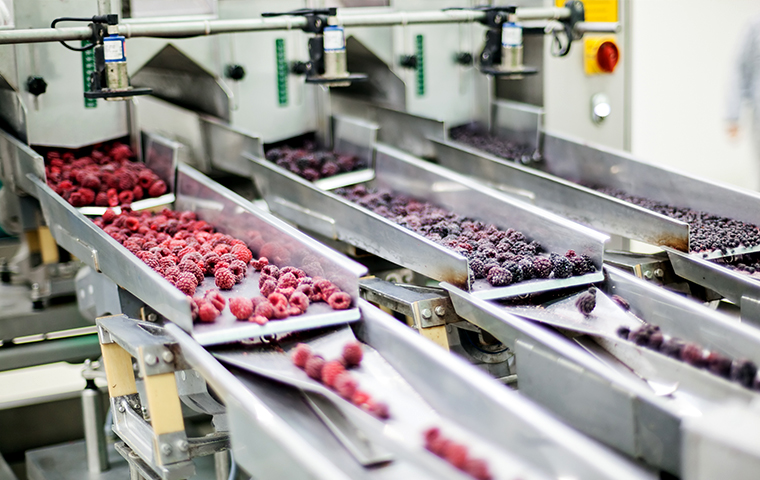 Organic & Food Processing Facilities
For food processing and related facilities, our Ready 365 Program relies on Integrated Pest Management (IPM) solutions that exceed pest management requirements for facilities working under the National Organic Program (NOP). If you're dealing with pests in your facility and need quality pest control, partner with us!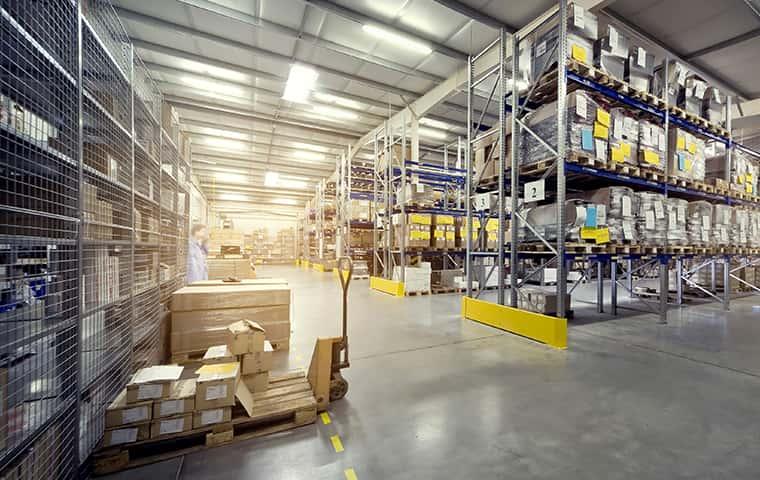 Warehouses
Keeping pests from causing problems in your warehouse can be a difficult and daunting task. To keep those pests out of your facility and away from your inventory, partner with Pinnacle Solutions. With our services, we can protect your business from a variety of common pests like rodents, cockroaches, and flies!
Kansas Pest Control Experts Specializing In Commercial Services!
Our experienced commercial route specialist are highly-trained in the pest control industry and are motivated to go above and beyond the standard expectations for pest control. Here at Pinnacle, our hiring process ensures that each specialist we hire shares our dedication to providing comprehensive pest control solutions and excellent customer service. In addition, if a commercial route specialist is on-site treating your business for a pest and notices other pest problems, he or she will bring it to your attention to make sure it's taken care of. You'll also receive professional recommendations to help ensure that all of your current pest problems are completely eliminated, while also preventing future infestations.
No Matter The Business, We Have A Solution!
Every business has a unique set of needs when it comes to pest control. But whether you're dealing with rodents, cockroaches, pest birds, or some other pest in your business, we can help! Our commercial route specialist are experienced in dealing with business-invading pests and put that experience to work ensuring that our clients' businesses are free from pests.
QualityPro Certified

Yearly/quarterly internal audits for your facility

1:7 management to commercial route specialist ratio

Members of the National Pest Management Association (NPMA)

Integrated Pest Management (IPM) solutions for reducing chemical use

24-hour answering service

Emergency response time: 2 hours

Within the week bed bug treatments for current clients

Commercial route specialists are licensed in Kansas, Missouri and Oklahoma
For more information on our commercial pest control offerings, feel free to reach out to us by giving us a call at (877) 678-0199, sending us an email, or by clicking here!
Schedule Your Free Consultation
Complete the form below to schedule your no obligation inspection.